Jean-François de Clermont-Tonnerre, interviewed on i24News about the Foundation's work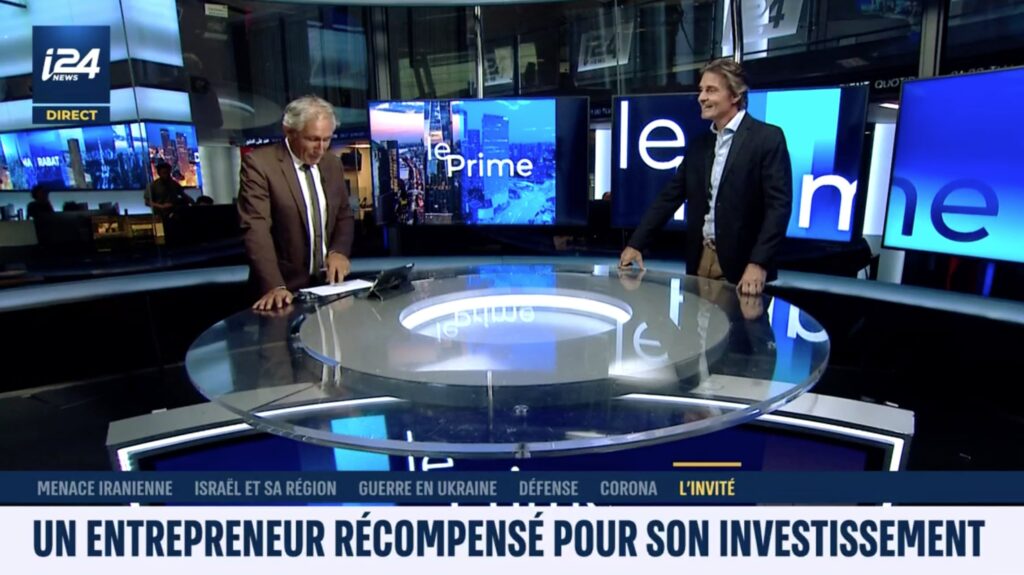 Today it was my honor to be interviewed on i24News discussing the ongoing work of Fondation Jean-François & Marie-Laure de Clermont-Tonnerre to support the arts, culture, science and educationand the addition of my name to the Jerusalem Wall of Life, following our Foundation's donation to the Hebrew University of Jerusalem-Europe. The Jerusalem Wall of Life Mural is located at the southeast end of the Mount Scopus campus overlooking the Old City and West Jerusalem.
Since 2019, Fondation Jean-François & Marie-Laure de Clermont-Tonnerre has helped finance the research of post-doctoral students in a joint program between the Edmond and Lily Safra Center for Brain Sciences and the Sainsbury Wellcome Center for Neural Circuits and Behaviour in London. The funding provided by the Foundation has helped to bring scientists together from both institutions through an annual symposium, alternating between Jerusalem and London, and has fostered exchanges between students at the respective institutions, strengthening links between the countries through academia.
Find out more on our LinkedIn.